Seeing the NFL is coming to an end ,but the Madden NFL 18 Championship Series is bustling up. Next on the Madden Challenge, two spots are very dangerous, so some best players faceoff with a $150,000 prize pool on the line.This format is a little different than the Madden Classic. Here, players will battle it out on the pinnacle MUT battleground, MUT Draft. It's the ultimate test of roster knowledge, player strategy, and stick skills.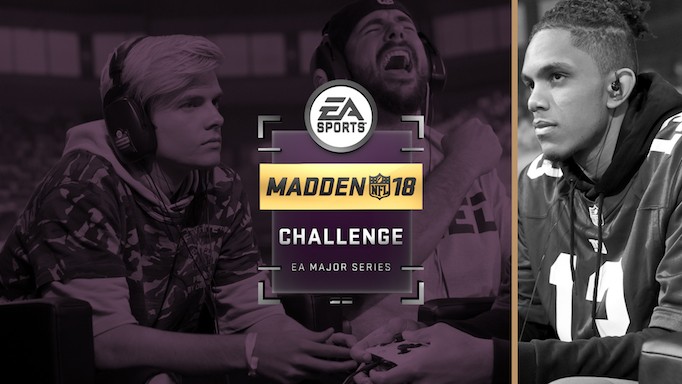 Don't miss any of the Ultimate Team action on Twitch, Facebook, Mixer, and YouTube . Here is the streaming schedule:
Preliminary Round: Day 1
Tuesday, December 19, 4:00-7:00 p.m. PST
Preliminary Round: Day 2
Wednesday, December 20, 4:00-7:00 p.m. PST
Semifinals
Thursday, December 21, 4:00-7:00 p.m. PST
Finals
Friday, December 22, 6:00-7:00 p.m. PST
Pregame Show is 5:30 – 6:00 p.m. PST, exclusively on Mixer.
The competition is sure to be intense, so don't miss out. If you're itching for a preview of what the Madden Challenge has to offer, here's the championship from last season's Live Finals.
This matchup featured two of Madden's best, Matt "BeastModeMac" Clark and Michael "Skimbo" Skimbo. BeastModeMac came away the big winner here, but Skimbo would win it all later that season and is reigning Madden Champion.
The Madden Challenge is atractive, and you can pay attention to our Facebook and Twitter. On the PS4 and Xbox One, the Madden NFL 18 can be used. But the Madden Challenge haven't gotten into MUT just yet? And enjoy your happiness in the game and get the Ultimate Team glory.